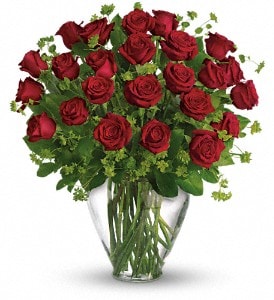 Flower Delivery Davison Michigan
June's Floral Company delivers flowers to Davison, Michigan every day. We also deliver to all Davison hospitals, churches and funeral homes.
About Davison MI
The city of Davison, Michigan, is a part of Genesee County and is a suburb of Flint. It has around 5,000 residents. While it is a part of Davison Township, the city itself remains administratively autonomous. Among the town's more famous residents are filmmaker Michael Moore, Olympic gold medal hockey winner Ken Morrow, and Navy Admiral Thomas C. Hart.
City of Davison
Davison Michigan Wikipedia
Yelp Active Life in Davison
Davison's History
Davison was founded in 1842 by a party of settlers led by Eleazer Thurston. Oddly, the town was actually named after Judge Norman Davison. Davison, however, never lived in this settlement. Instead, he formed a town nearby that was named Davisonville. Today, Davisonville is now called Atlas, while the town of Davison is still named after this non-resident.
Florist in Davison MI
June's Floral Company, The Wild Bird Feeder & Gift proudly serves the Mount Morris area. We are family owned and operated. We are committed to offering only the finest floral arrangements and gifts, backed by service that is friendly and prompt. Because all of our customers are important, our professional staff is dedicated to making your experience a pleasant one. That is why we always go the extra mile to make your floral gift perfect.
Owner Waneita Bovan is also:
Teleflora Michigan Unit board member and secretary
Member of Clio Area Chamber of Commerce
A volunteer for Clio Community Council
A Clio School Band Booster, Mt Morris Kiwanis Club Board Member
Clio Rotary Member.
Master Gardener, Michigan State University Genesee County Extension Office

Let June's Floral Company, The Wild Bird Feeder & Gift be your first choice for flowers.
"When it comes to flowers, we handle all the arrangements."
Flower Delivery to all Davison Area Hospitals:
Genesys Regional Medical Center
1 Genesys Pkwy
Grand Blanc, MI 48439
(810) 606-5000
McLaren Regional Medical Center
401 S Ballenger Hwy
Flint, MI 48532
(810) 342-2000
Flowers Delivered to These Davison Churches
Generation of Destiny Ministry
1125 Crystal Wood Dr
Davison, MI 48423
(810) 658-7579
Russelville Weslyan Church
7490 E Coldwater Rd
Davison, MI 48423
(810) 658-1408
World Outreach Ctr
2275 N Irish Rd
Davison, MI 48423
(810) 653-4470
First Metaphysical Church
8267 E Atherton Rd
Davison, MI 48423
(810) 653-3291
Heritage United Church-Christ
7074 Davison Rd
avison, MI 48423
(810) 653-1151
Sympathy & Funeral Flowers Delivered to these Davison MI Funeral Homes
Allen Funeral Home
9136 Davison Rd
Davison, MI 48423
(810) 653-2171
Hansen Funeral Home
421 N Main St
Davison, MI 48423
(810) 658-3136
Serenity Funeral Chapel
2340 W Carpenter Rd
Flint, MI 48505
(810) 787-2225
Swartz Funeral Home
1225 W Hill Rd
Flint, MI 48507
(810) 235-2345
Reigle Funeral Home/Sunset Chapel
5501 W Pierson Rd
Flushing, MI 48433
(810) 732-1448
Florist Davison MI
Davison MI Florist
Flower Delivery in Davison MI
Local Florist Davison Michigan